WARRANTY POLICY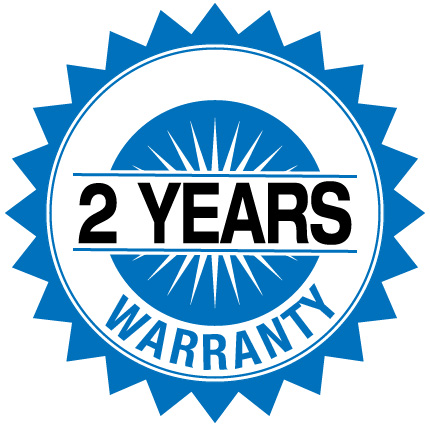 AAEON Technology Inc. ("AAEON") is committed to providing customers with peace of mind, high quality products, and excellent customer service. We guarantee that AAEON hardware products will be free from design, manufacturing, or component defects.
For standard items, AAEON offers a 2-year warranty that starts from the date of the invoice. RTC system products come with a 12-month warranty, and RTC system product batteries have a 6-month warranty.
During the warranty period, AAEON will repair or replace defective products returned in accordance with AAEON's RMA policy. To request a product return or repair service, you must contact AAEON's Customer Technical Support within the warranty period - AAEON reserves the right to ask for proof of purchase to determine warranty eligibility.
If you are eligible for a return or repair, AAEON will issue you with a Return Material Authorization number, and you can then ship the products back to AAEON.
Products must be packed in their original or equivalent packaging. You must also insure the package or accept the risk of loss or damage during shipment. AAEON will ship the repaired or replacement products to you - AAEON retains sole discretion to determine whether a product should be repaired or replaced. If the original product cannot be repaired or replaced due to end of life (EOL) issues, AAEON will work with the customer to determine a suitable replacement.
This warranty covers damage incurred while shipping products to you.
EXCLUSIONS
This warranty does not apply under the following circumstances:
The product is found to be defective after the end of the warranty period
The product was not purchased on through the AAEON eShop
The product is returned without its original invoice
The product was damaged due to external causes including accidents, abuse, misuse, abnormal conditions, improper storage, servicing not authorized by AAEON, usage not in accordance with product instructions, failure to perform required preventive maintenance, and problems caused by the use of parts and components not supplied by AAEON
Serial tags, product stickers, or manufacturer seals have been removed, altered, or tampered with
The product is returned in improper or inadequate packaging
The products belong to special OEM and ODM projects which are not covered by the RMA service agreement
AAEON eShop
Tel: +886-2-8919-1234 (Monday-Friday, 10:00 a.m.-5:00 p.m. (UTC+08:00))
Fax: +886-2-89191815
E-mail: eshop@aaeon.com