The AAEON eShop is an online shopping website initiated by AAEON Technology Inc. to provide customers with a professional and convenient shopping experience and to ensure the timely shipping of ordered products.
Established in 1992, AAEON is one of the world's leading designers and manufacturers of advanced industrial and embedded computing platforms. Committed to innovative engineering, AAEON provides integrated solutions, hardware, and services for premier OEM/ODMs and system integrators worldwide. Our range of reliable and high-quality computing platforms includes industrial motherboards and systems, industrial displays, rugged tablets, PC/104, PICMG, and COM modules, embedded SBCs, embedded controllers, network appliances, and related accessories. AAEON also offers customized end-to-end services from initial product conceptualization and product development through to volume manufacturing and after-sales service programs.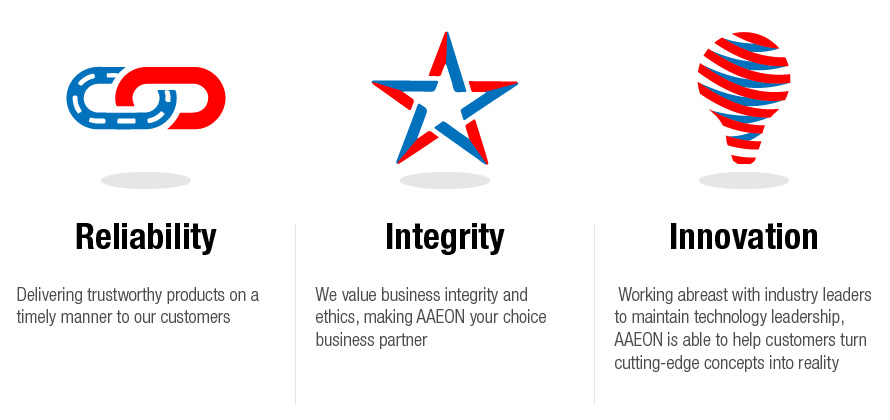 With its continuous pursuit of innovation and excellence, AAEON became a member of the ASUS group in 2011, enabling the company to further strengthen its leadership, access advanced technology from ASUS, and leverage resources from within the group. AAEON is poised to offer more diversified embedded products and solutions at higher-quality standards to meet world-class design and manufacturing demands in the years to come.
AAEON is an Associate member of the Intel® Internet of Things Solutions Alliance.
For more information about AAEON, please visit the official AAEON Website